Neurotoxins, LHR, Laser resurfacing, and facial threading
Ardmore Med Spa When You Look Good, You Feel Good
Ardmore Med Spa
Office of Southern Oklahoma Women's Heatlh
Under the watchful eye of Dr. Henry Ramirez, Southern Oklahoma has a team in place to customize a plan for you including the following: BOTOX, Juvederm. Your customized plan may also include services from our medical side including Bioidentical hormone replacement therapy (BHRT), and vitamin supplements.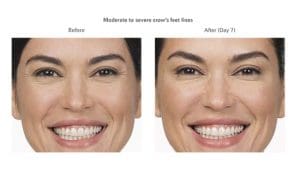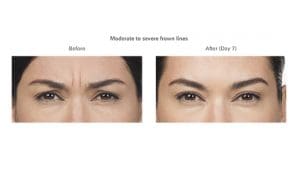 botox Treatment of Crow's Feet
botox
BOTOX is a prescription medicine that is injected into muscles and used to improve the look of moderate to severe frown lines between the eyebrows (glabellar lines), crow's feet and forehead lines. BOTOX will smooth lines in these areas resulting in a softer, younger looking face. Results will be noticed within a couple of days of treatment and last up to 3-4 months. BOTOX was FDA-approved for treatment of these areas in 2002 and considered safe and effective.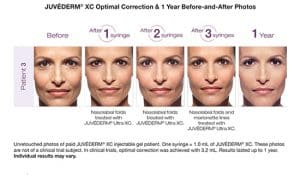 Juvederm Results
Juvederm
Have all those years of smiling left their mark on your face? Juvederm instantly treats and smooths the lines along the side of the nose and mouth providing a natural look that lasts up to a year. Juvederm XC® is a gel-based injectable comprised of hyaluronic acid – a naturally occurring substance found in body connective tissue adding volume to skin. It is specifically designed to treat mouth lines, including smile/parentheses lines, downturned corners of the mouth or marionettes, and vertical lip lines. Juvederm is a family of injectable hyaluronic acid dermal fillers used to provide eight months to one year of correction for moderate to severe facial wrinkles and folds.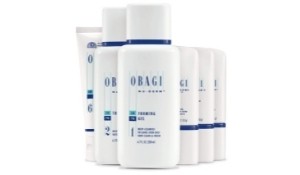 Obagi Skin Care Products
Ready to try a skin care line that is moisture rich and works to enhance your skin? Looking for an agressive anti-aging formula? The answer is Obagi Skin Care. Specially formulated by the world renowned Dr. Zein Obagi, a practicing dermatologist – Obagi Skin Care Products utilize the best of what science has to offer to keep your skin looking great! Learn More Now Learn More Now